I feel like I'm always talking about DIY stuff. But hey - who doesn't love a good ole DIY project??! Am I right?? :)
OK, I'm not going to make this complicated. And hopefully you aren't either.
Here are myTop 3 Dad Gifts just off-the-cuff that I literally came up with while I was typing this.
1. Does he have a laptop?? I'm guessing the answer is probably yes. We have a lot of super cute decals that will stick right to the outside of that puppy. Here's an example of a couple of them...
2. Do you have a favorite picture of him... or better yes, of BOTH of you? OK, frames are cheap, my friend. No excuses. The older, kind of ornate, super cool ones are cheap at places like Goodwill or at yard sales. And the simple black ones are cheap at Walmart and Target. I even saw some not so dingy ones at the Dollar Tree! So again... #noexcuses. Here are a couple of picture frame examples to get your creative mind fired up...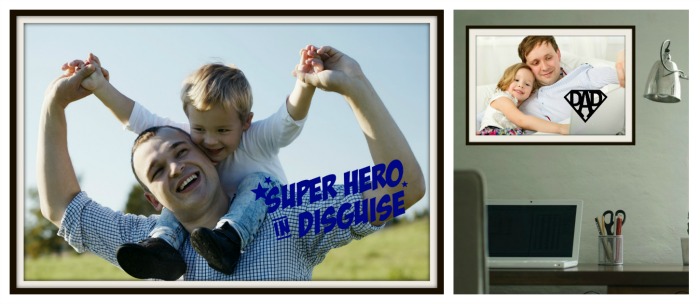 3. Does he have a pretty fun sense of humor? OK, lgreat! :) Let's really have some fun with this one, shall we? Personally, I've given this one for biker dads as a birthday gift. But I looove the idea of putting it over dad's "throne" haha... I'm not sure we've ever sold one for that. But if you have, I wish y'all would send us a picture!

Just click on the tab at the top of the page that says "Father's Day Ideas" and you'll see all of these and more. Happy Shopping! And Happy Father's Day!
Remember to get those orders in by midnight on Friday, June 9th, to be sure we get them to you before the 18th.
Create a beautiful day.
Love,
Jackie
Save
Save
Save
Save
Save
Save
Save