Today I'm going to show you how to turn this...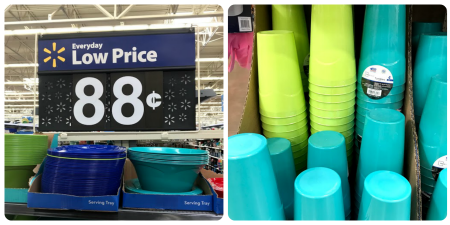 Into this...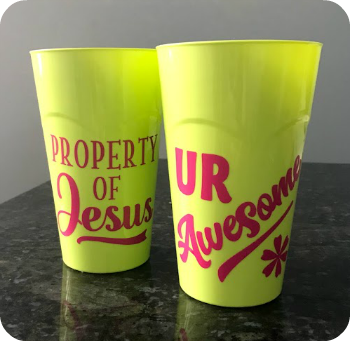 Super cool right?? I thought so too.
Did you know that you can get a colorful sleeve of cups (4 count) at Walmart (or Target, Dollar Store, etc...) for just $.88? Yep. And they're really pretty colors!
Let's think about Easter gathering, as that is upon us in another couple of weeks. You're having 15 for Easter dinner. You could do real glassware. But maybe you don't have enough real glasses to go around. Or maybe you're just really low key. You could grab some Solo cups.
Or you could do something a little bit special!
You could let each guest take their cup home for a momento of the their time spent with you :)
We are now offering all of our laptop/mug decals in sheet form; Sheet of 4, Sheet of 8, Sheet of 12 or Sheet of 16.
Now let me walk you through some super quick & easy steps to getting it done without losing your mind... or a lot of your time.
First, pick up some cups. You have lots of colors to choose from!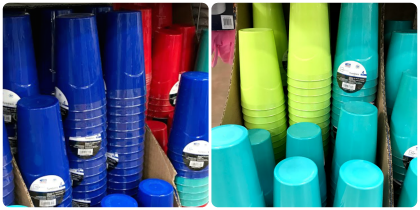 Next (or really you could do this first), select the decal(s) you want for your cups. We have twelve to choose from right now (Coming Soon with more!). You can pick your decals out from their product page, which I'll share below.
I like to provide a soft pillow-like area for the cup to lay on to prevent it from rolling. Just use a dish towel or hand towel, and roll it up a little on each side. That way the cup will lay in the middle without moving.
Now we're ready to apply the decal.
This is pretty easy to just eyeball it in the center. But if you aren't comfortable with that, you can always spot tape it on the left or right side so it stays exactly where you want it.
Unlike a wall or other flat surface, with the cups you can smooth over the decal with your fingers. Then slowly peel off the masking to reveal your newly-made-awesome cup!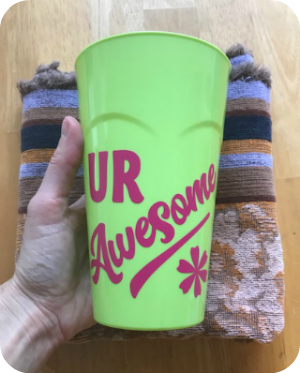 And there you have it folks. It's as easy as that. We turned this very inexpensive sleeve of cups...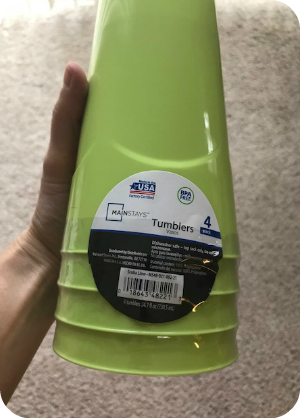 Into something pretty cool :)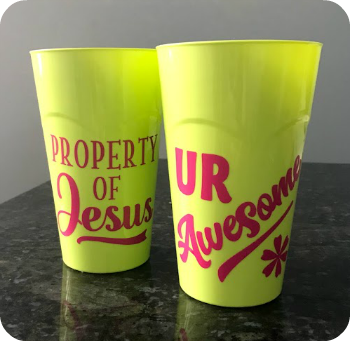 Keep this idea in mind for family gatherings, parties, retreats, etc... any time you're going to have a LOT of peeps and want to send them each away with a little gift.
Pick your Sheet of Decals out HERE.
Remember to keep these hand-washable to increase the life of the vinyl.
Until next time, create a beaitiful day!
Jackie
Tapestry of Truth
And don't forget - we do custom! Click here to reach out for that.